Challenges
STEM4Innovation is growing, and aiming at a series of challenges to provide diversity and engagement for any learning area – we plan for interdisciplinary engagement but realise some schools will focus on specific subjects.
While all meaningful challenges will have broad focus, we'll organise our challenges under these tracks:
Health and Well-being (medical, health and wellness related challenges) 
Technology and Exploration (relating to Space Science, Oceans, Land, Mining, Resources, etc)
Food security, Primary Production, Agriculture (relating to food, textiles and related industries)
Life on Earth (Living things and ecosystems)
Education, Culture, Community, Peace and Harmony
Industry, Infrastructure, Smart Cities, and the World of Work (including responsible and sustainable priorities around energy, production and consumption)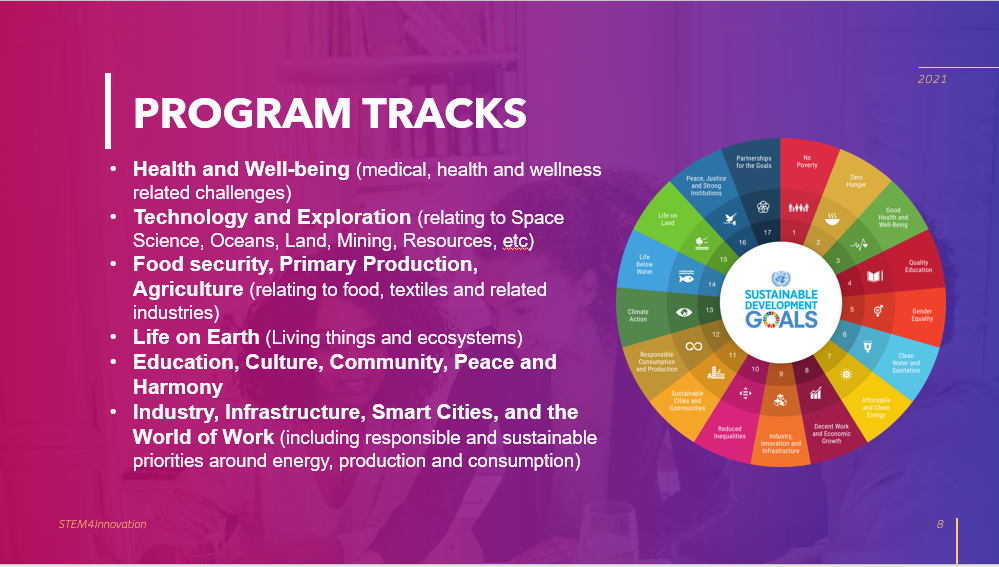 Available Challenges
2020 – Hospital Immersion Challenge (great to get familiar with the concept of Challenge-based Learning used in STEM4Innovation) – assist Professor Fiona Wood make her working environment safer during COVID-19 and beyond. THis was the pilot activity for the entire initiative – involved 22 schools and over 700 students.
2021 – Challenges will be added to the list below as they become live. Check the blog for ongoing updates.
Health and Well-being
EMHS Innovation Hub offers the WA Schools Youth Innovation Think Tank at Royal Perth Hospital (August 27 – one-day event)
Youth Health and Wellbeing Challenge – piloted across several schools in 2021, this will be available to all schools for participation in 2022.
Food security, Primary Production and Agriculture
Indigenous agriculture – John Curtin College of the Arts has worked in collaboration with Quairading DHS, Western Power, and the Water Corporation to develop ongoing opportunities in rural Western Australia.
Technology and Exploration
Several schools in our network are working with Curtin University Space Science and Technology Centre to develop solutions as part of the BINAR-1 Cubesat project. Student designed and built solutions will be submitted for consideration as projects to be launched from the International Space Station.
---
Where can you find problems/challenges/issues?
There are many ways to go about identifying where problems exist. We'll use this page to help you get started. In the Posts section of our site we'll write about some specific challenges that we're aware of.

The Learning Futures Network runs a community group on Facebook and any interested teachers, schools, businesses, and other community members can jump in and work with each other to brainstorm possible problem areas to work on.

You'll also be able to identify issues that concern people on News websites (especially in the comments sections), social media posts, websites for associations, groups, and organisations that your care about, blog posts, Instagram, and many, many others.